Hello, my pretties. Guess what? It's time for another blog post, but this time it's going to be all about why rebooting your wardrobe makes sense. That is if you haven't done so yet.
Read on and find out why:
Reason 1:
Your old clothes don't fit you anymore.
We usually gain a few pounds after the holidays, sadly. But some of us are lucky enough to steer clear of the many, many mouthwatering morsels and chocolates we are fed during the holidays. If you are one of the lucky ones, it doesn't hurt to be prepared, though, for the months to come.
Reason 2:
You have "nothing to wear"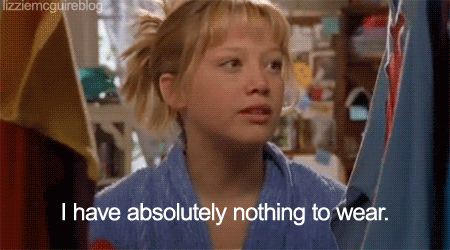 Closet full but have nothing to wear? I know exactly how you feel which is why a wardrobe makeover this 2015 is going not only make sense, but also get you going again on those nights out with your besties or even on a workday this year.
Reason 3:
Your clothes are older than you.
Nothing is sadder than the look and smell of a closet full of old clothes. Go out shopping for some new styles the new year has to offer. Maybe this super chic
white crochet romper
I found on the web or perhaps a cute new pair of heels. You decide.
Reason 4: Your jeans already have too many holes in them.
You could throw them out and get new ones which is what I did, but you could also try a very street style with them. Click
here
to see how.
And that's pretty much it! I hope it helped and good luck!!